Refined Modern: Liberating space
This project provided an elegant renovation to a medium sized kitchen in a wonderful 1960's modern home. The design intent focused on creating a wide open space in a formerly closed off kitchen and did so in a manner that merged seamlessly with the existing style and use of first floor of the home.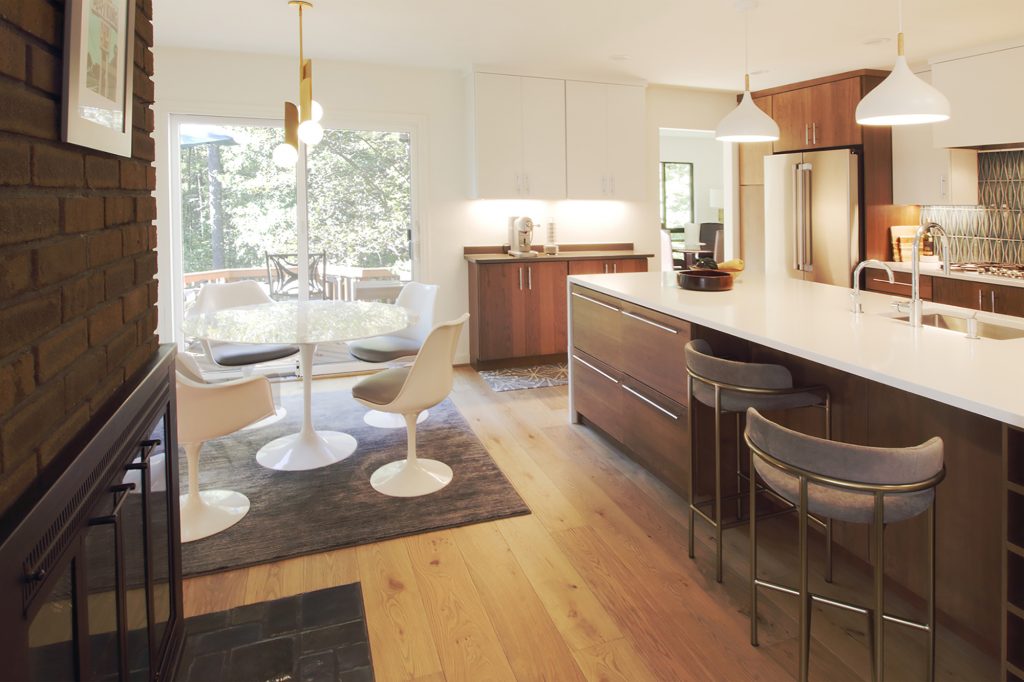 View of table area/kitchen as seen from the adjacent family room
The resulting flow, possible by creating an opening into the adjacent family room, renders the kitchen vastly more usable in this renovation. Warm wood tones, offset with matte white cabinets and 60's retro ceramic backsplash, compliment the existing material palette of fireplace and slate hearth in a beautiful continuation of the original earthy palette.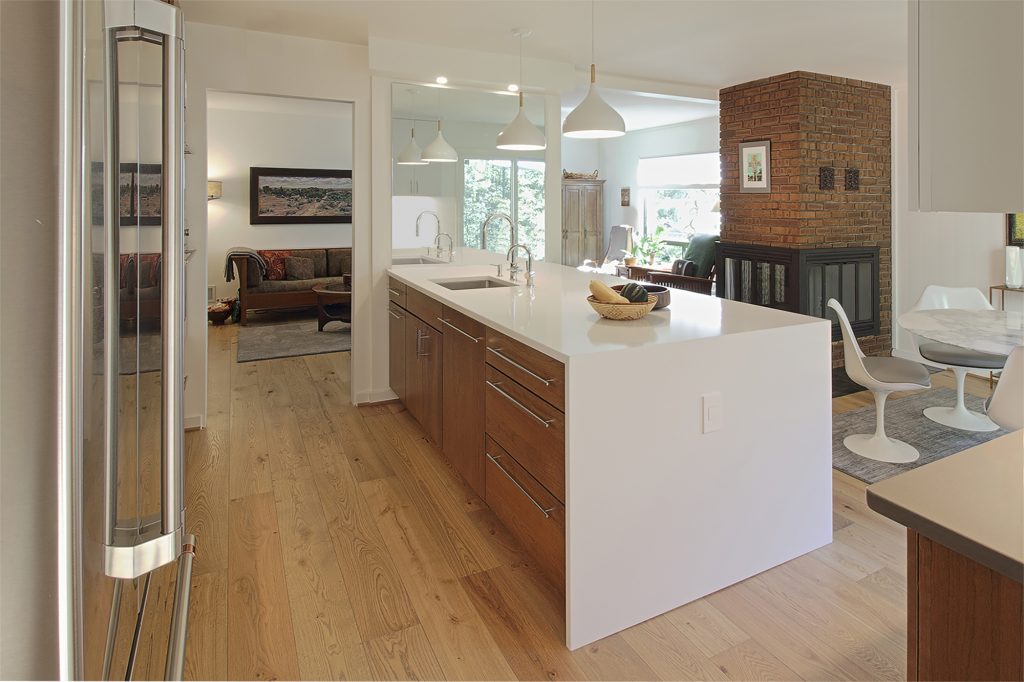 View of the kitchen looking towards family room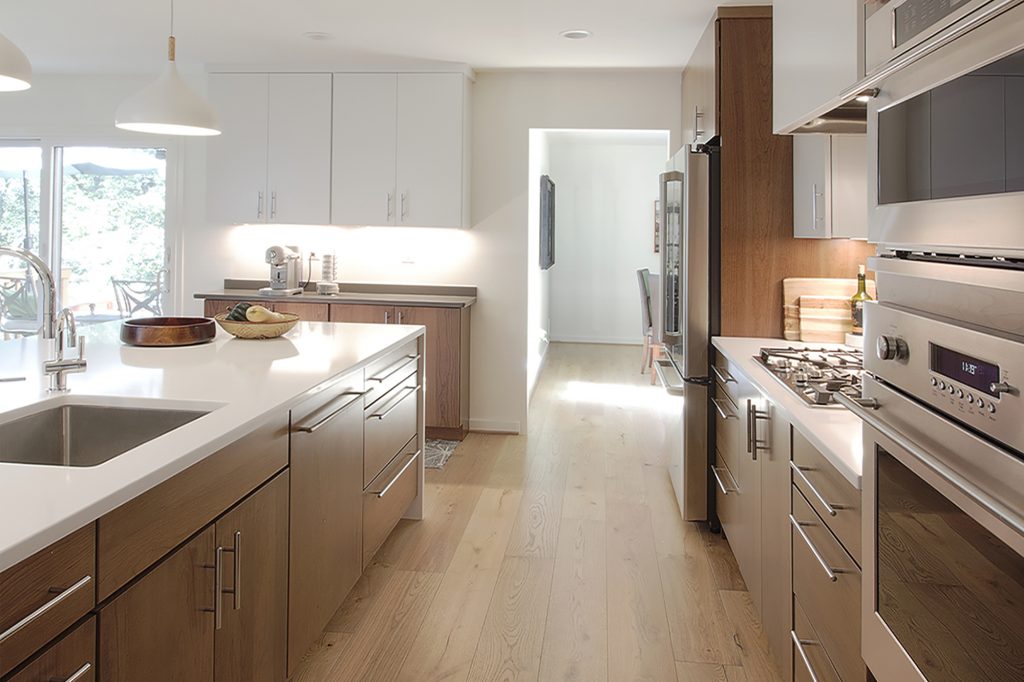 View of the kitchen looking towards dining room