Captured Modern: Repurposing space
This exterior upgrade and alteration consists of repurposing a previous entry/florida room to provide a proper front entrance and expand the home's interior. The new design raises the floor elevation to that of the remainder of the first floor and relocates the dining room to the newly expanded area. The setback facade at the dining room allows for front door to occupy the shift between old and new facades. The new front elevation, now featuring a second full-height double window, incorporates proportions found in the existing facade and increases transparency from the front to the back of the house and into the woods beyond.

View of front elevation and addition at far right
At the interior a relocation of dining to the new addition the design allows the former dining area to be used to create a dedicated entry foyer. The result is a front entrance that slides from the far end of the home to a location much more central to the core of the home's living spaces.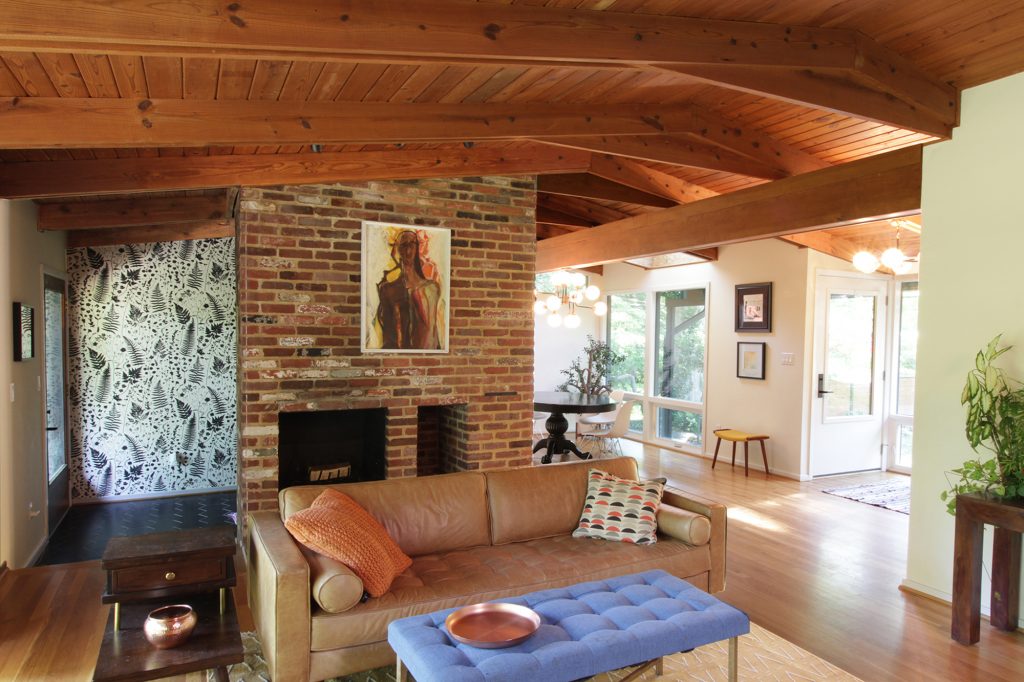 View of dining room from living room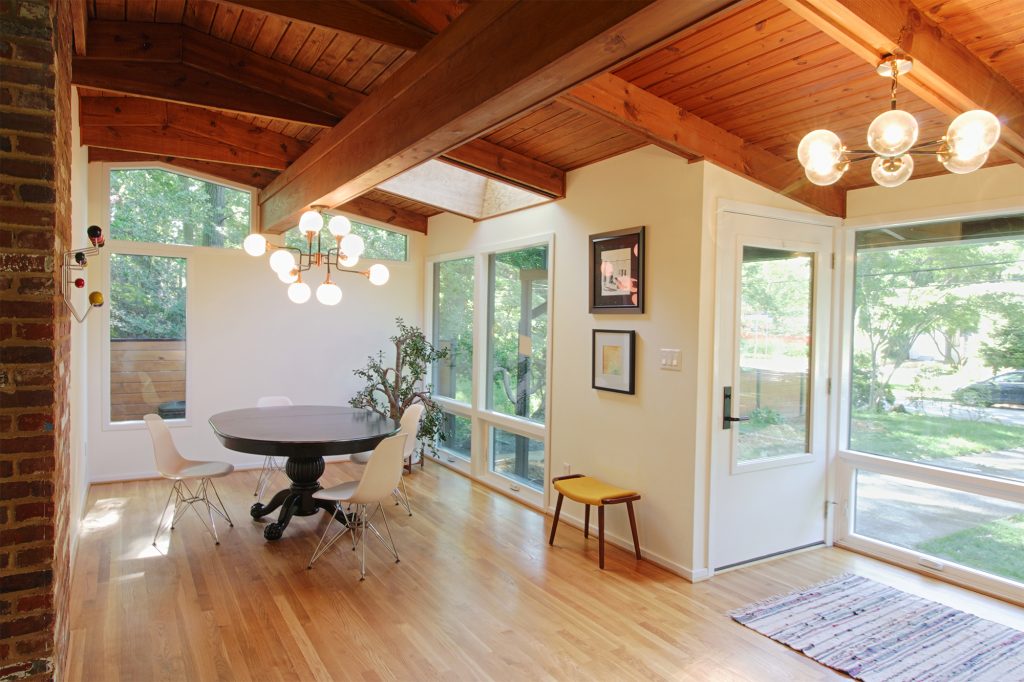 View of new dining room and entry foyer