True Modern: What might have been
How to restore what cannot be seen? This was the challenge for this two-story, four bedroom whole house renovation of an exemplary mid-century modern home. The client sought not only a renovation but a seamless, nostalgic, and immersive mid-century modern living space. The resulting design, a product of extensive period research for materials, fixtures, palettes, etc., provides an environment where delineation between old and new is all but impossible.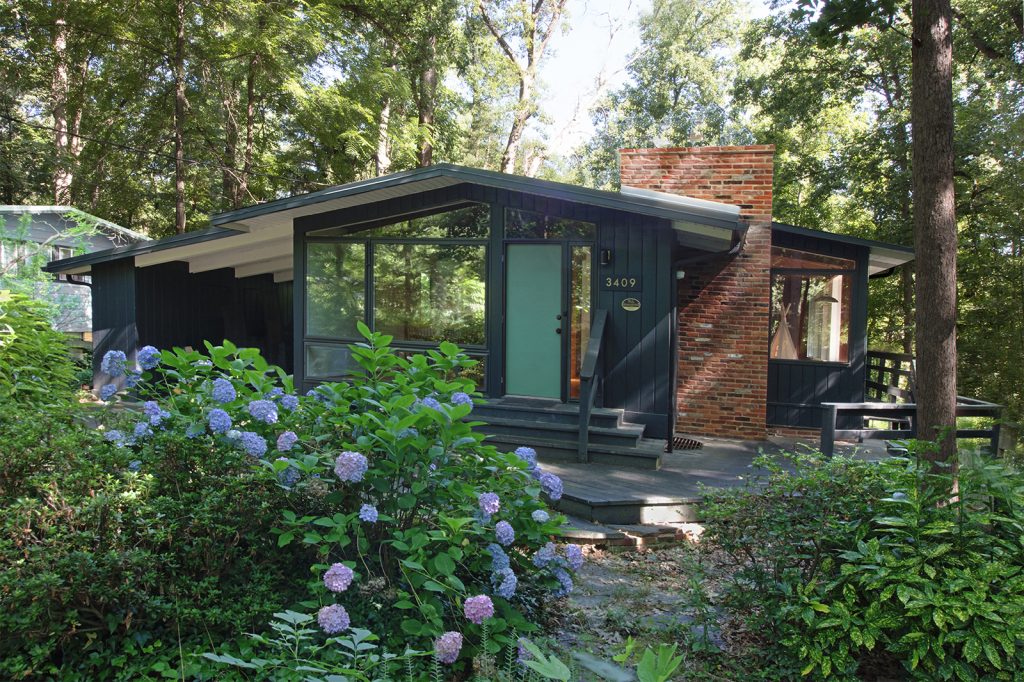 Street view of front elevation
While upstairs renovations focused on renovation of newly opened dining/kitchen, bath, sun room and former master bedroom, downstairs work involved a gut renovation to provide two smaller bedrooms, hall bath, new master bedroom suite, family and laundry room. Occurring within the most challenging of project schedules, all efforts for design, documentation, bidding and construction were completed in under six months.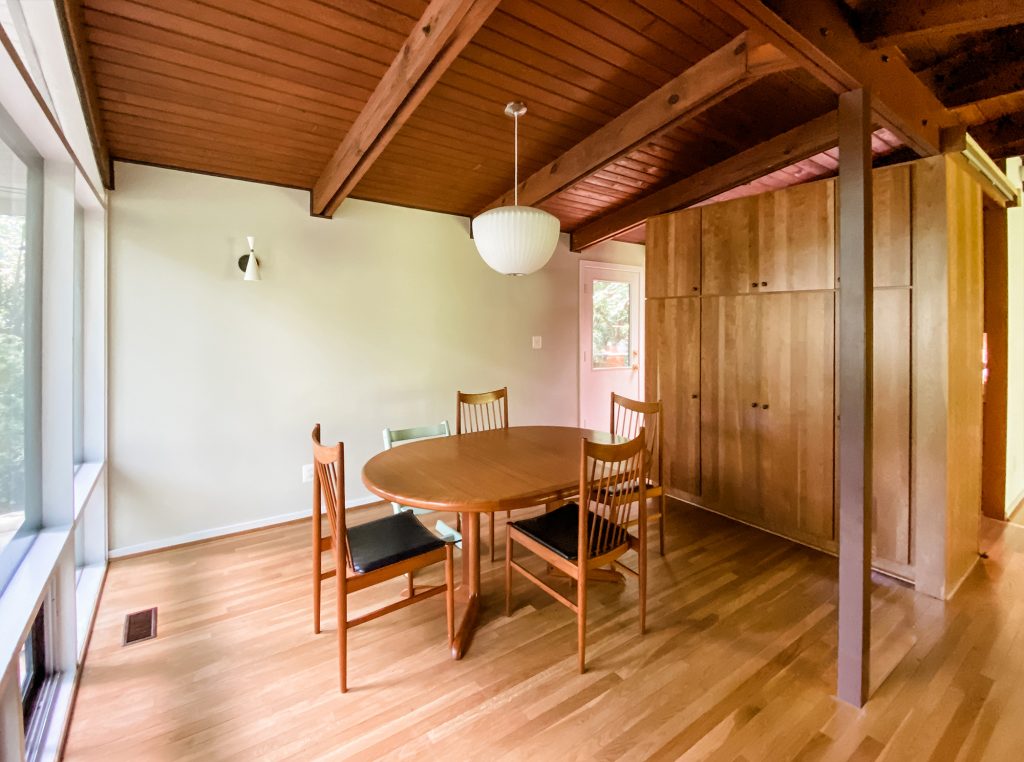 View of newly opened dining room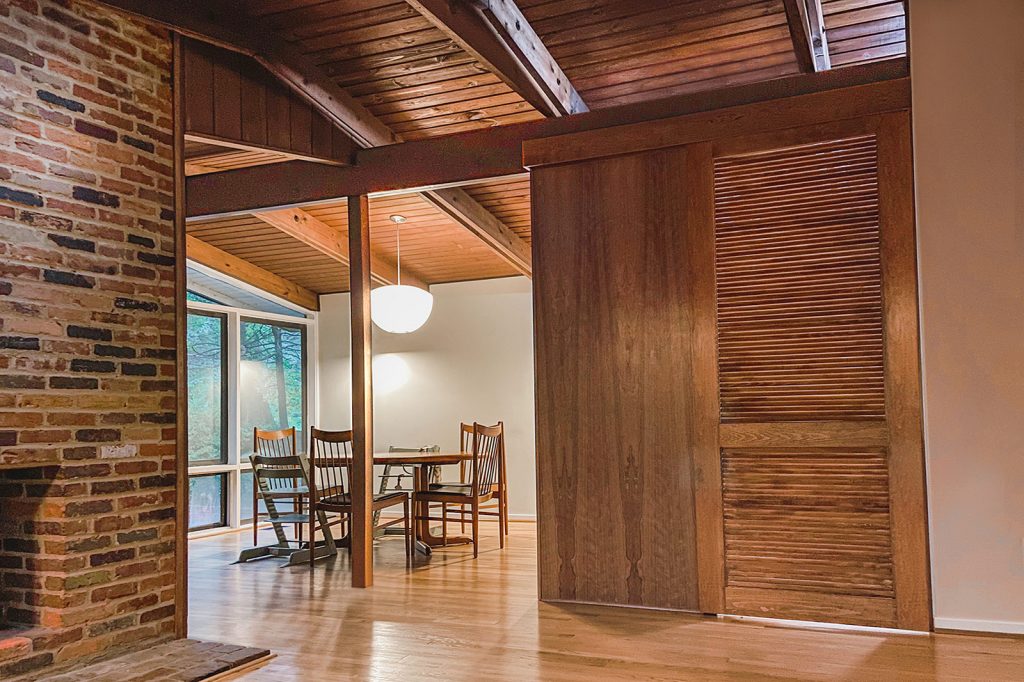 View of newly opened dining room and new kitchen door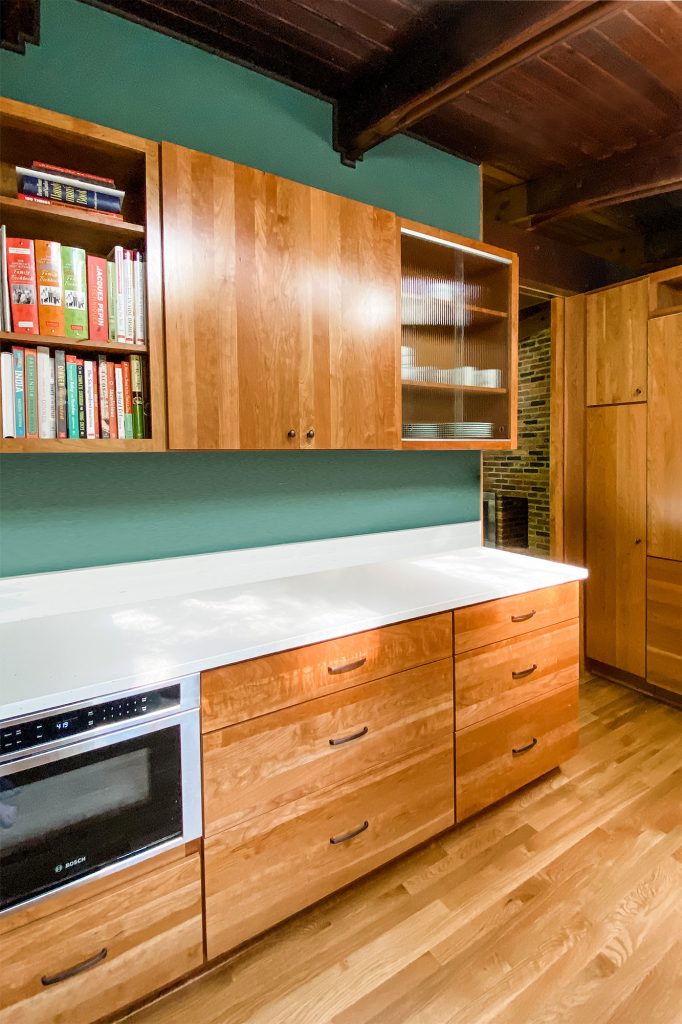 View of kitchen retro inspired cabinetry