Quiet Modern: Growing in time
The clients for this project sought a master plan solution that would add a family room to their existing one-story, two bedroom, mid-century modern home. With a growing family the optimal plan involved shifting the uses of existing spaces to provide a family room where a former dining room had been. To do this the existing dining room was relocated to an area that had been occupied by a small bedroom. By shifting use of space the expansion of the home could then occur at the private, bedroom wing side where it made functional sense.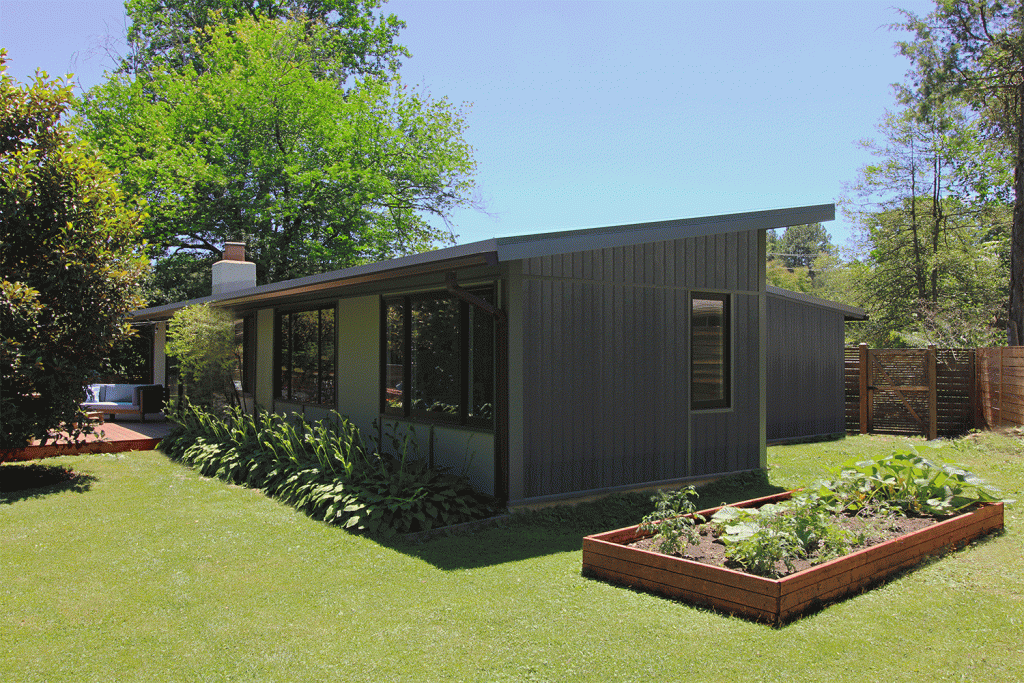 Exterior view at bedroom addition
Providing a new bedroom at the end of the existing hallway, this addition represents a modular expansion to the home's post and beam construction. Additionally, the master plan design provides a plan for the future construction of an entry foyer.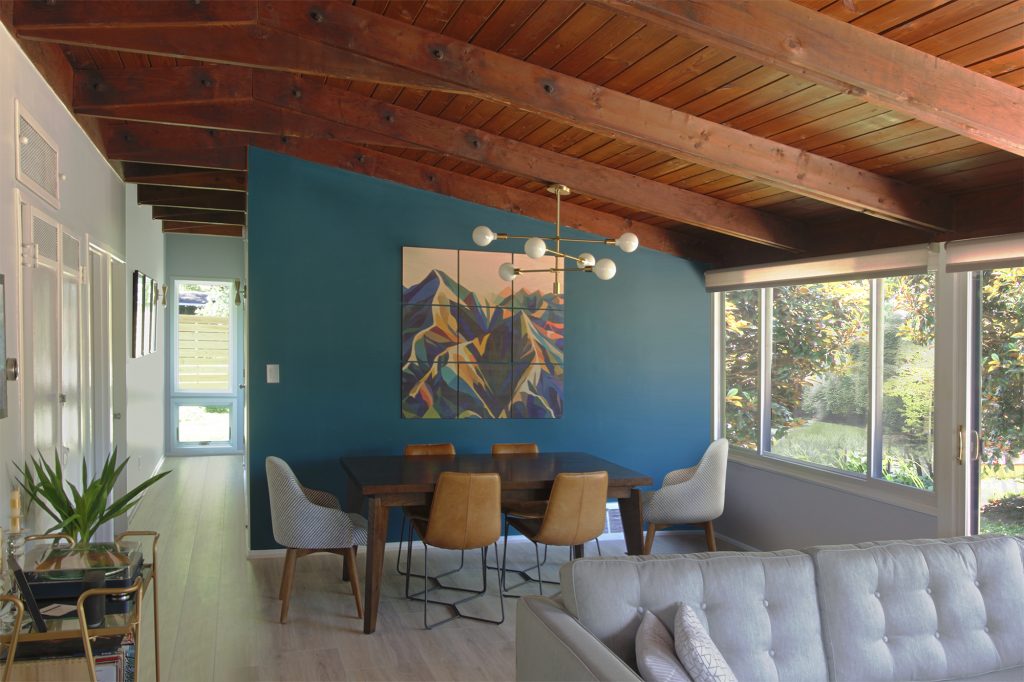 View of new dining area where former bedroom had been located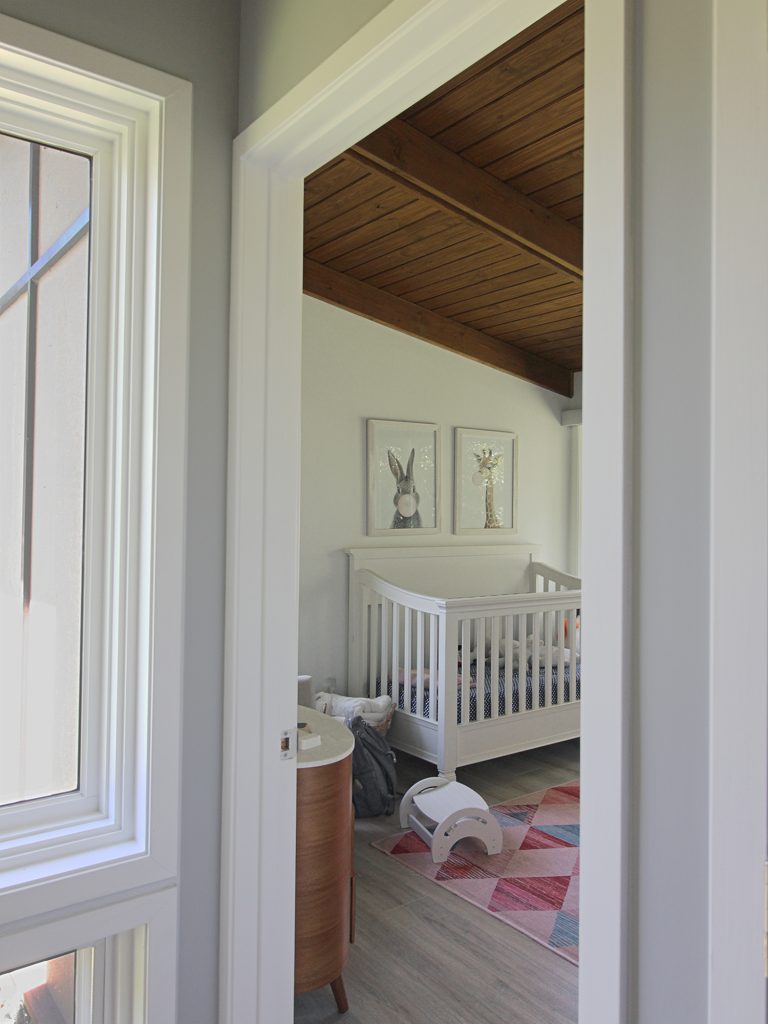 View of hall at entrance to new bedroom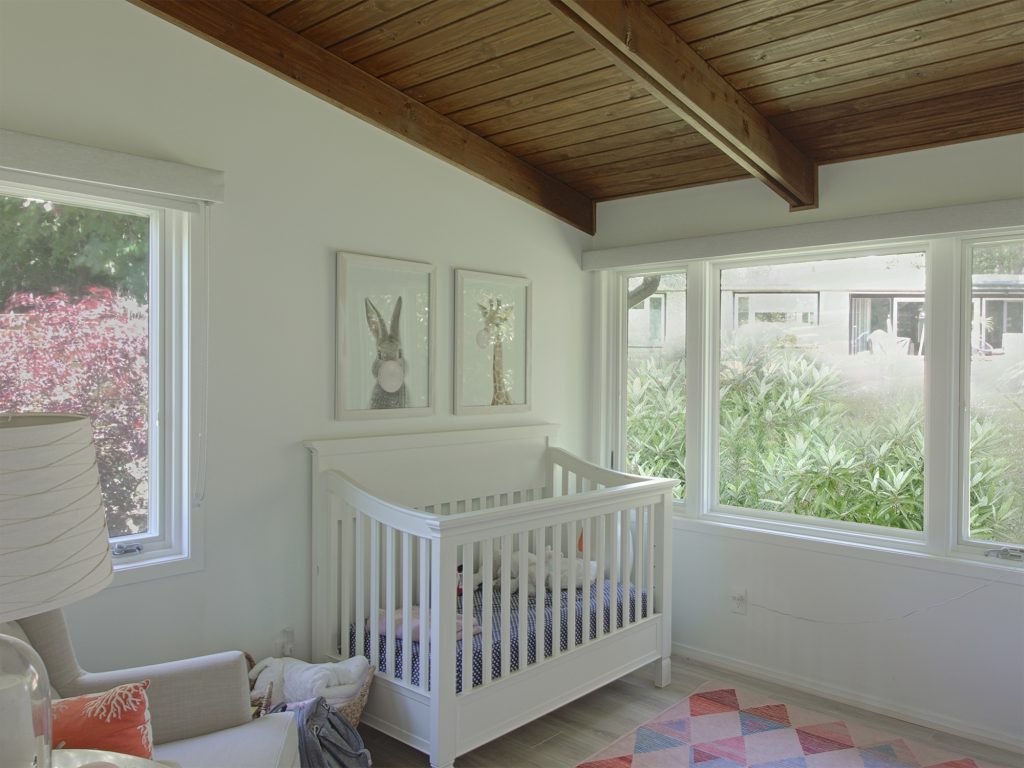 View of new bedroom