Lofty Modern: Expanding from inside out
This project involved a 1,800 square foot whole house renovation and a 400 square foot addition for a two-story, three bedroom, mid-century modern home. In dire need of core space renovations, the design resulted in a sensitive modernization of the original home and addition of new foyer, fourth bedroom, dining room and master bath.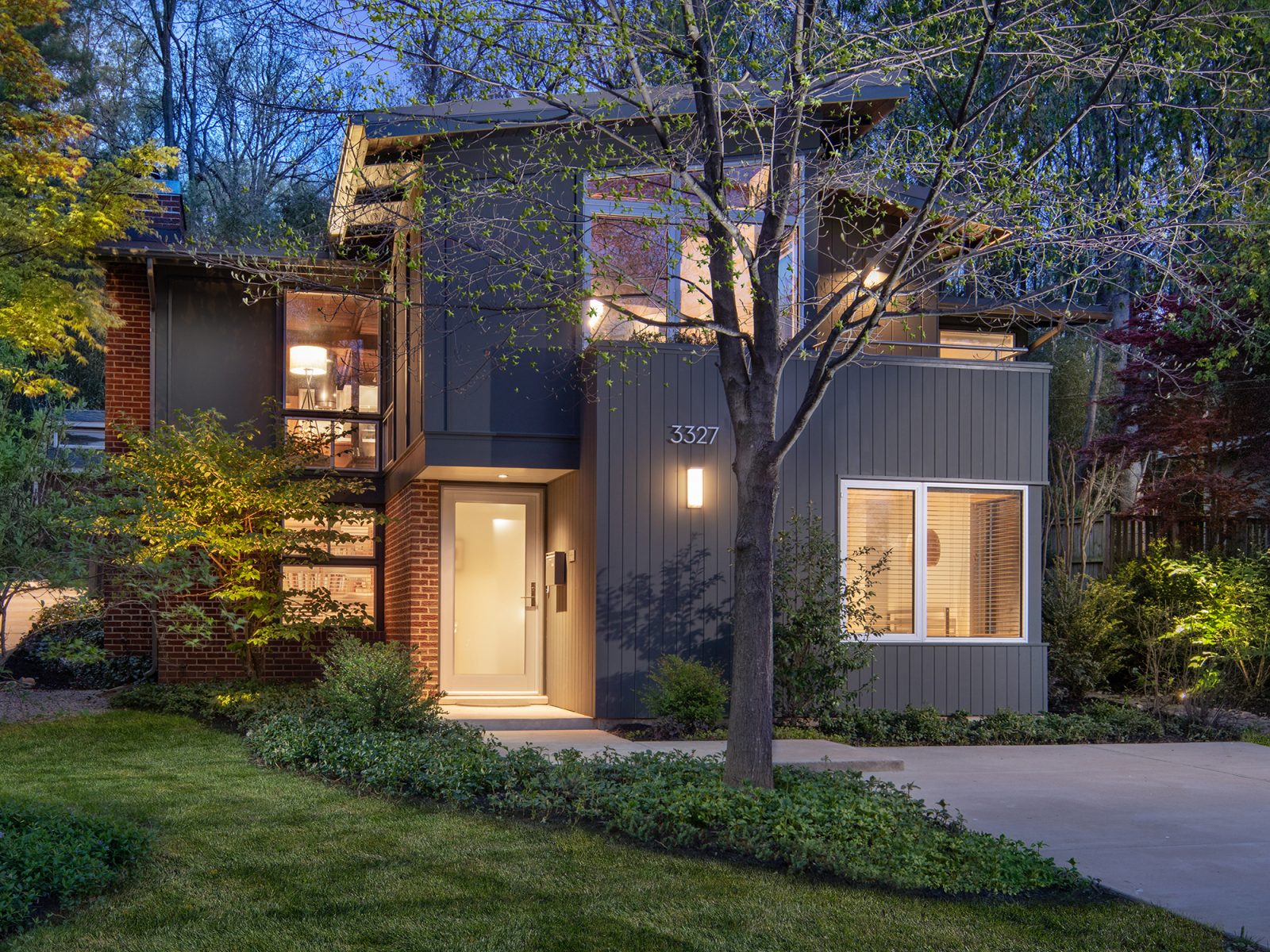 Street view of front elevation showing new addition
Integrating compatible elements of modern design into the volume of the addition has lent the design an honest expression of new work while honoring the mid-century lexicon. The front side addition effectively shifts the center of the house forward bringing much needed space to the upper level living room.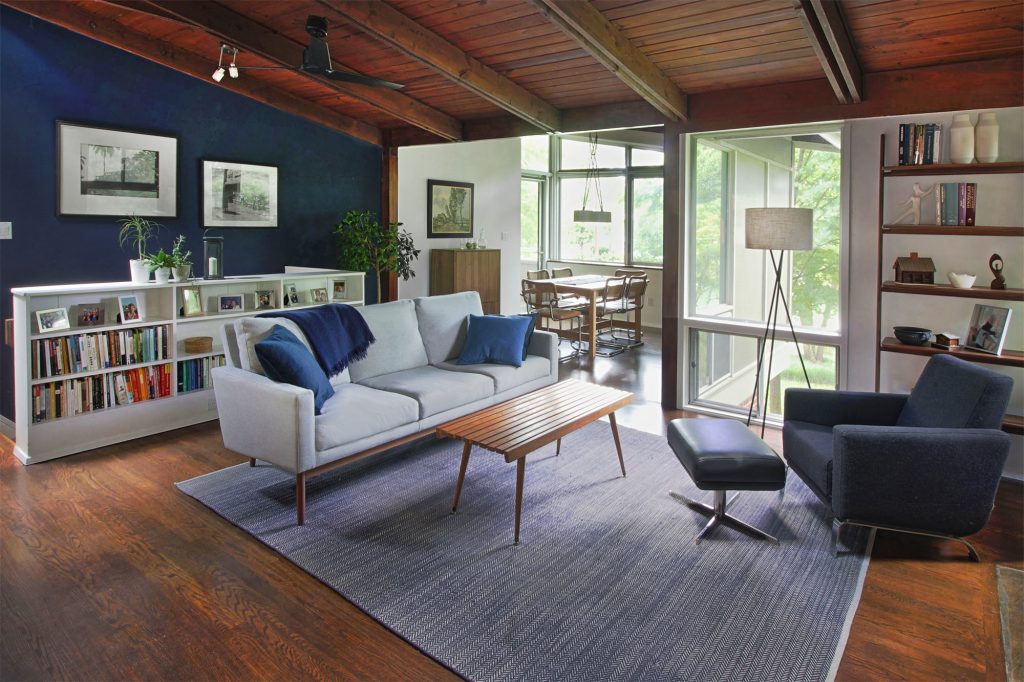 View of dining room addition from living room
The result is an updated starter, mid-century modern home that provides spaciously for a family of four. This change keeps the house configuration competitive in today's real estate market ensuring viability for generations to come.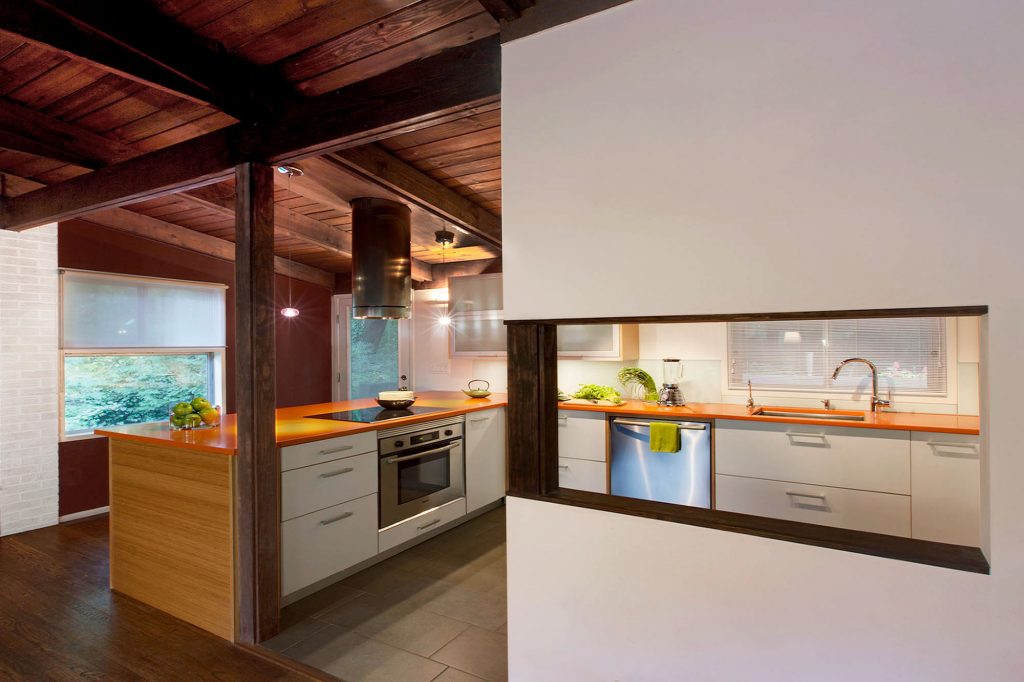 View of renovated kitchen from living room

View of renovated hall and new master bath