Cottage Modern Home Addition and Whole House Renovation: Expansion/Transformation
Architects: Christiane deJong AIA and Robert Arnouts AIA, Builder: DW Dively Construction Services, Interior Designer: Anna Beth Eskridge
Kristen and Stan came to us with a classic client dilemma: they found a property with that simple post-war charm homeowners love, but it was one that lacked the functionality needed to accommodate a growing family. With the two of them working from home—and a nanny plus two kids running around—they wanted additional space. Hemmed in by small, contained rooms and an earlier garage-turned-playroom conversion at the rear of the house, they knew they needed a change, likely a home addition, but weren't certain what that change should be.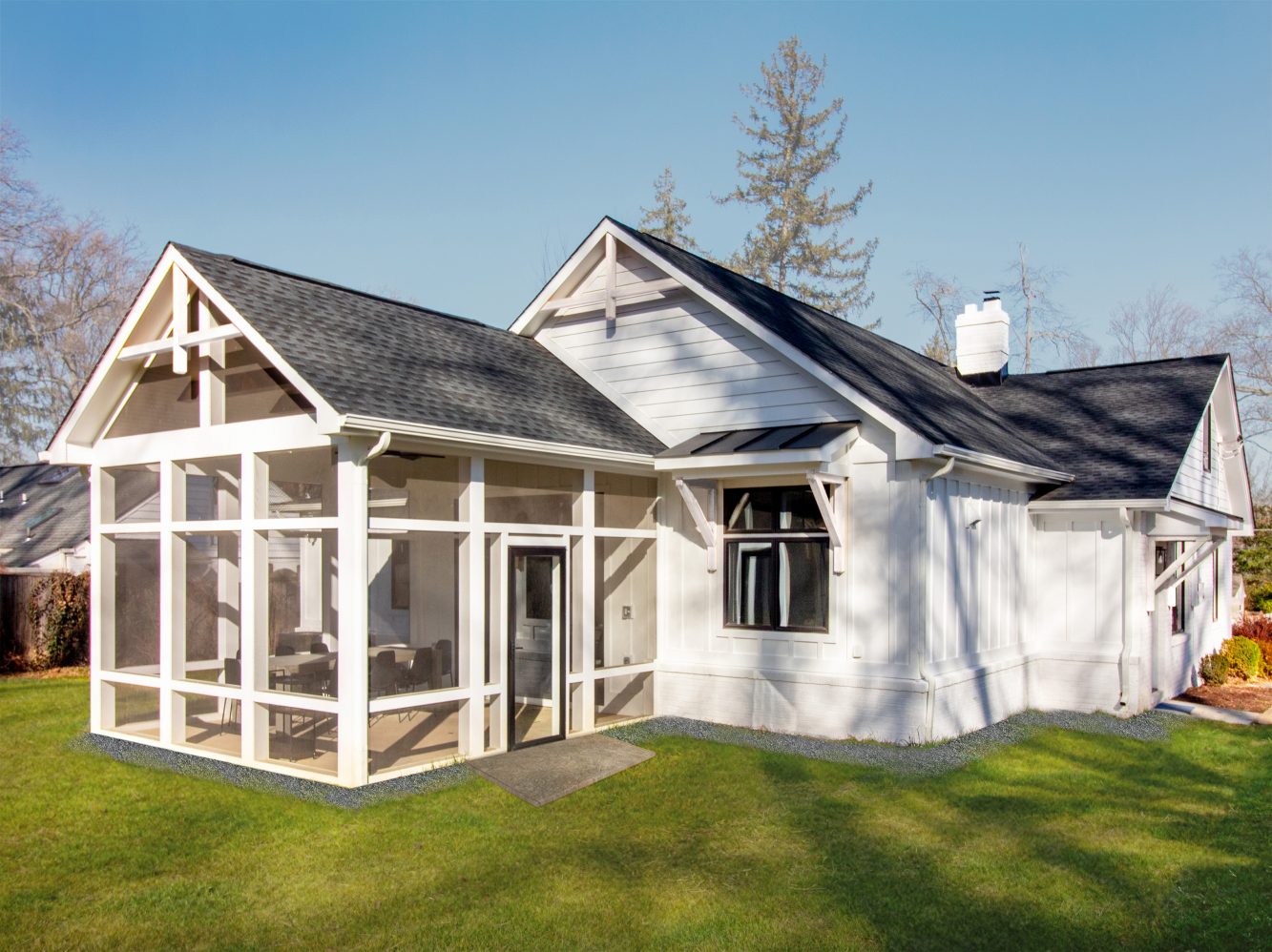 This question sparked many conversations about what was working in their existing home. Christiane asked about everyday life: How do you cook, entertain, and relax? How do you find quiet time? Where and when is the natural light best? These questions led inevitably to the tougher questions: What do the spaces lack, what isn't working, and what would Kristen and Stan change if they had the power to change anything they wanted? Our team heard their answers, took copious notes, and we made lists of priorities that distinguished between wants and needs.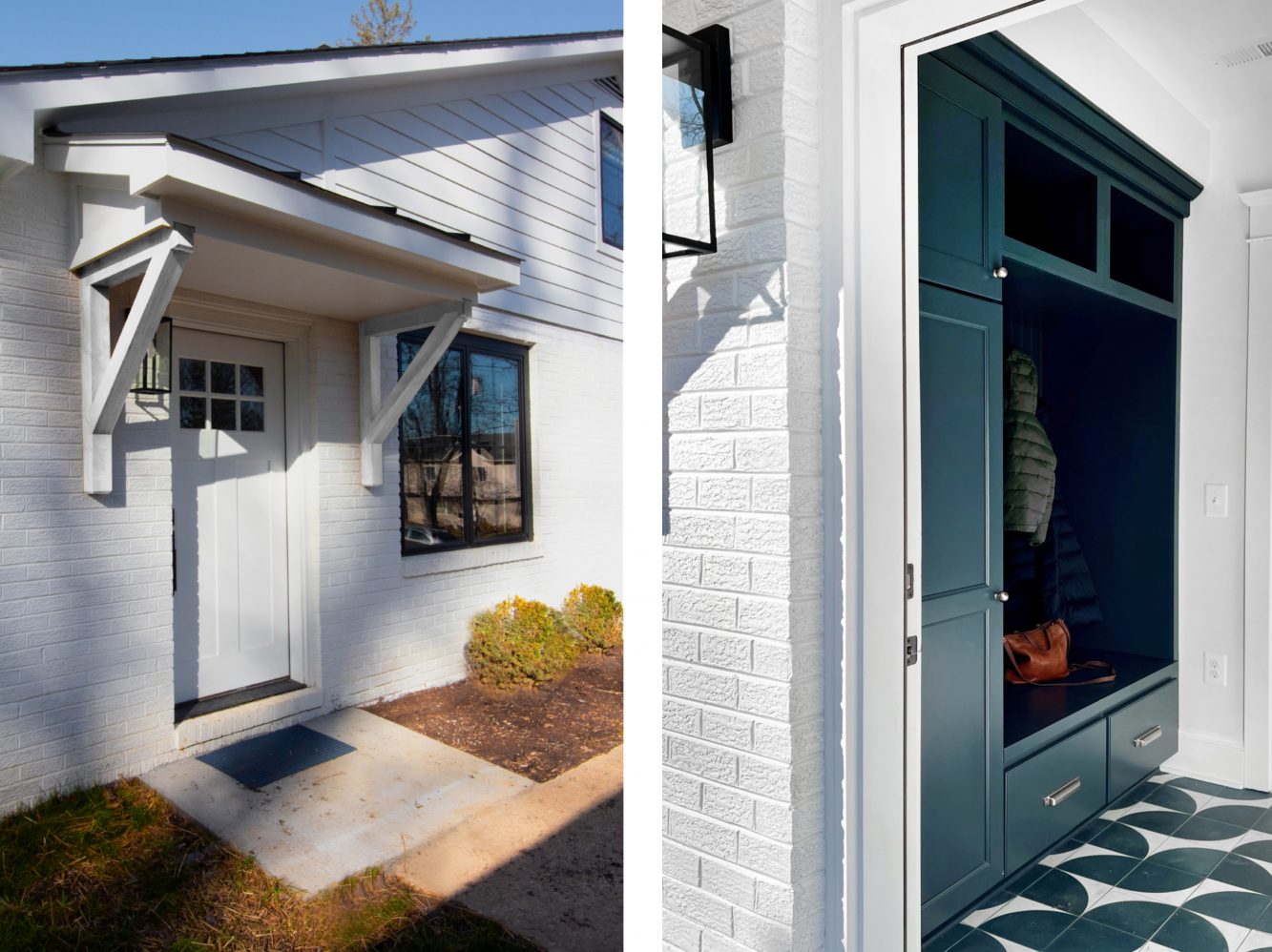 We soon discovered that one of the home's chief impediments was how difficult it was to move around the spaces without bumping into someone. The playroom could only be accessed through the dining room and then through a small landlocked kitchen. It was remote and cut off and prevented the parents from observing the kids while cooking. Knowing this, Christiane got to work and, with some careful planning, sketched a schematic layout of a replacement addition with a modern kitchen and family great room all in one space. Moving the kitchen out of the original house left space for a larger dining room, a new powder room, and a master bath. Within the addition, we included a new side entry/mud room along with a new laundry room. Because the great room features a high cathedral ceiling engineered by Robert, we used the added height over the main house to bring in a second-story bath.

After identifying and rendering this improved layout, the challenge became finding a way to artfully merge old and new, both volumetrically and aesthetically. Kristen and Stan are smart and stylish individuals, both with a keen eye and a preference for modern design and furnishings. Our team resolved to thoughtfully scale and locate the volume of the new addition in a way that would offer glimpses of the original home's best assets, things like the original brick cladding, the centered windows, and the attractive roof line. A series of architectural upgrades uniformly applied to old and new—cladding, windows, roofing, eaves, and trim—rounded out that comprehensive unity we were working toward. This exterior refresh gave us a strategic opportunity to enhance the historic style of the original home while quietly introducing transitional modern elements in keeping with a proper cottage aesthetic.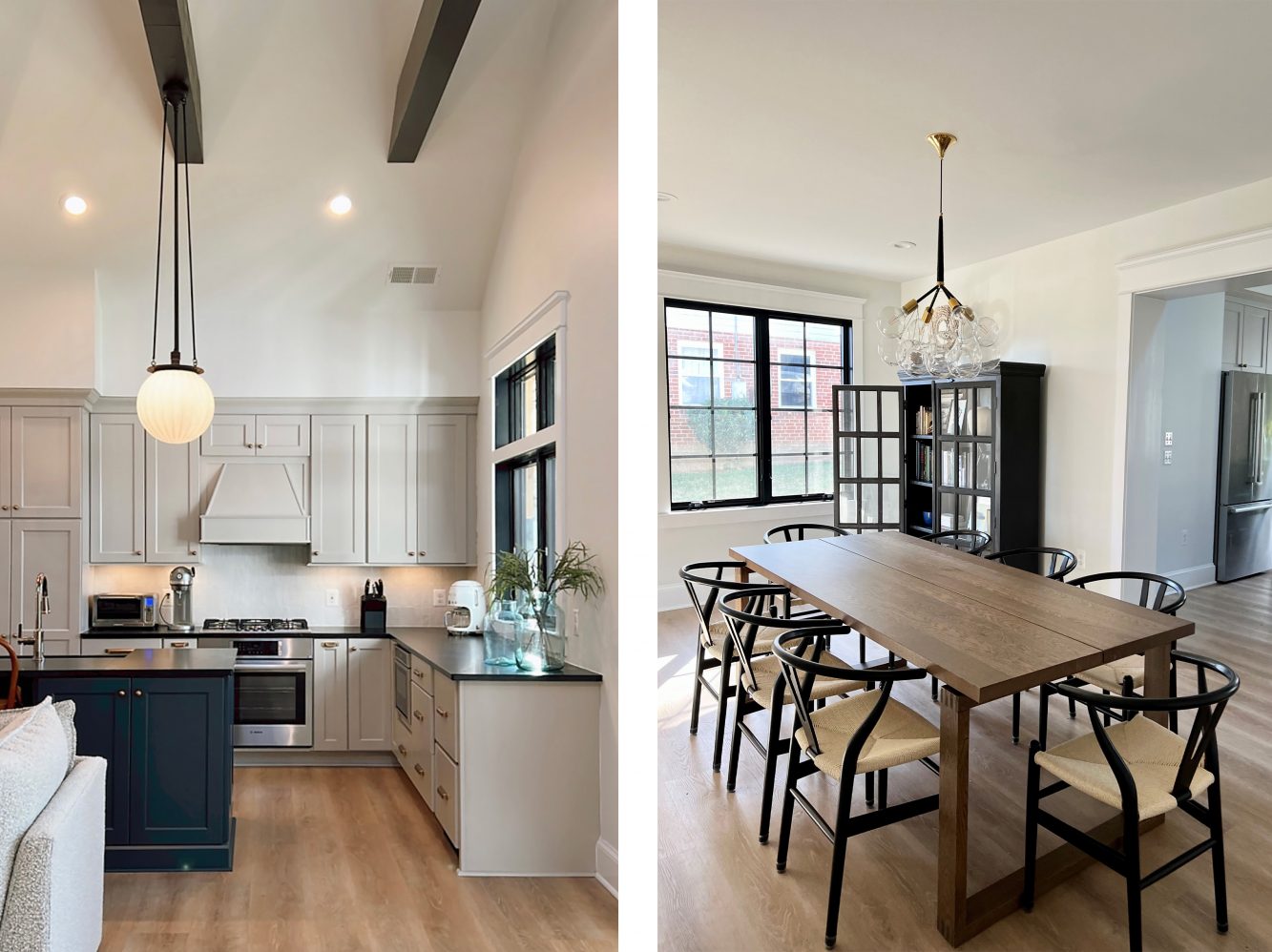 At the interior of Stan and Kristen's home, Christiane achieved that same fluid consistency with an elegant, upgraded trim package, new panel doors, and flooring throughout. Together, using vaulted ceilings, skylights, intricate details for fireplace and paneling, built-in cabinetry, and tasteful material selections, our team choreographed an environment where each component quietly contributes to the overall transitional aesthetic. Much to our delight, even with so much effort spent on the larger rooms, it's the small spaces like the laundry and powder room that Kristen ranks highest among her favorites. Again and again, great design comes down to the little details that bring joy to everyday life.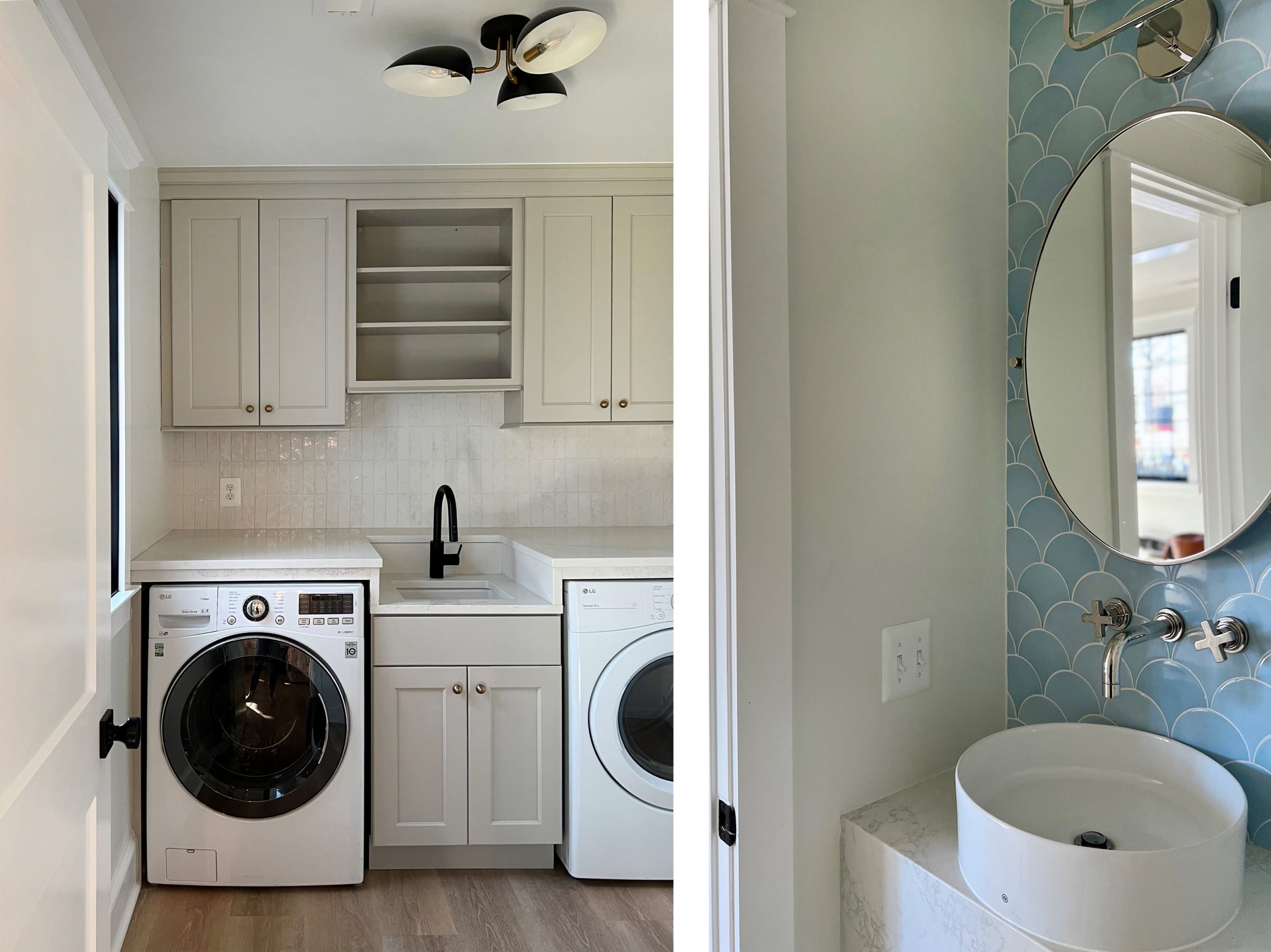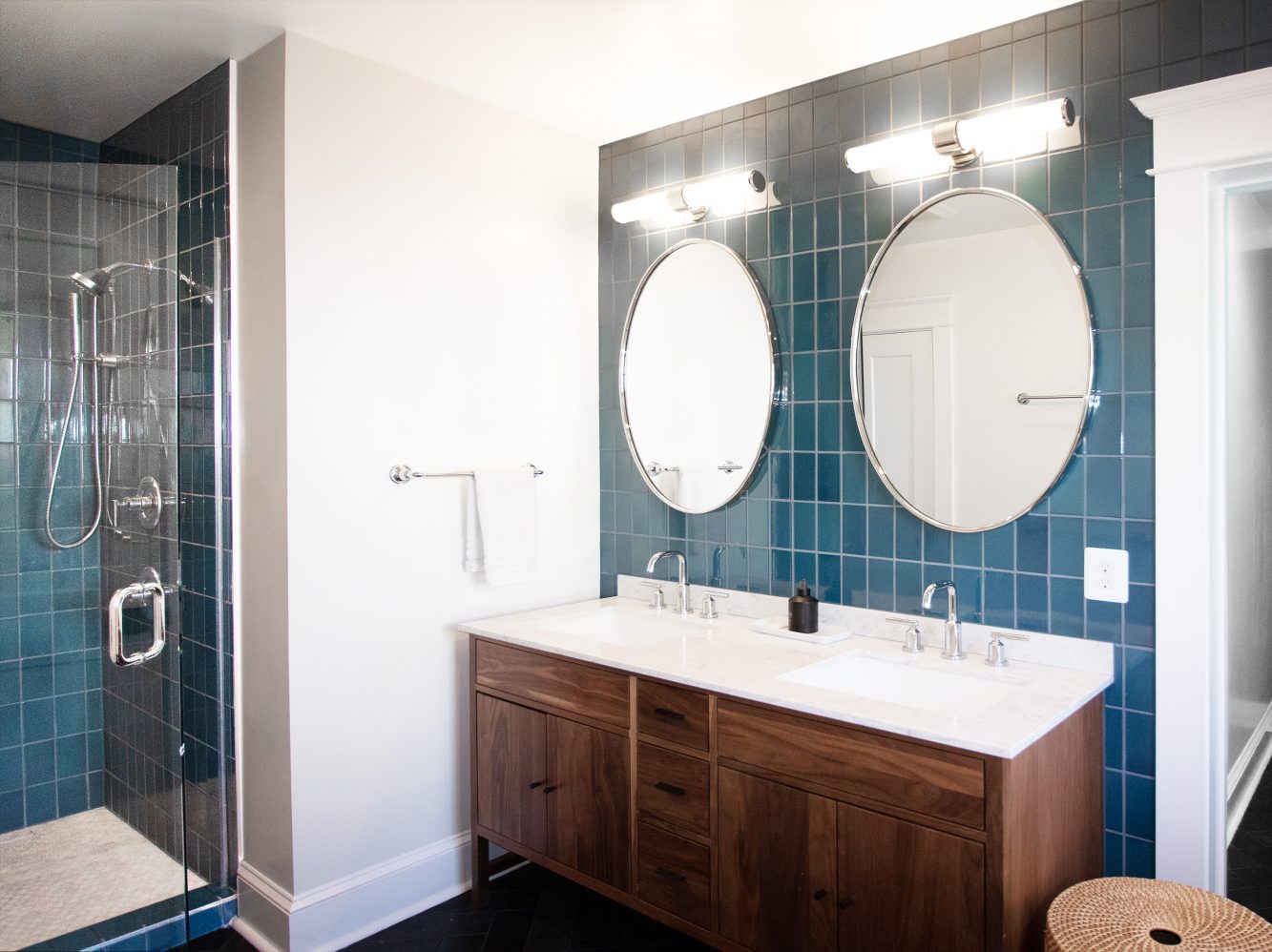 Last but far from least, in this whole house transformation, our skilled interior design partners at Making Room for Peace have selected just the right touches—furnishings, lighting, tile—to take the entire home to a new level of style and grace.