Grounded Modern: Reaching out
This 875 square foot whole house renovation remodel began as a sensitive rehabilitation for a new homeowner. The original one-story, two bedroom home possessed much of it's original mid-century DNA but required an overhaul for hard working spaces like kitchen and bath.
Part of what had drawn the client to this home was the classically modern connection of interior space to the garden and surrounding landscape. The question was how to add a porch that would extend the interior living space rather than add obstruction between inside and out. What resulted is an outdoor space that not only extends the existing structure but reaches up and embraces the afternoon sunlight with a new butterfly truss roof.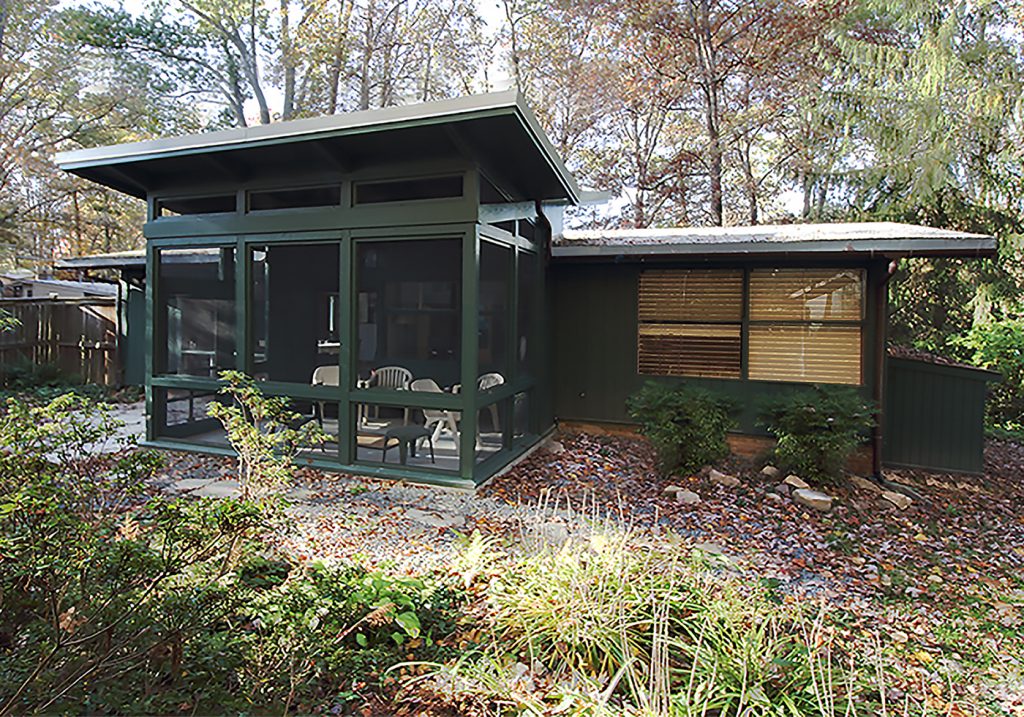 Side view showing new screened-in-porch adjacent to Living Room
Alterations made over the years to enclose a carport and provide laundry and family room resulted in odd spaces that served neither use well. As an added bonus, the client's wish to refresh and customize the home to her needs brought an opportunity to correct these issues while making the much needed upgrades.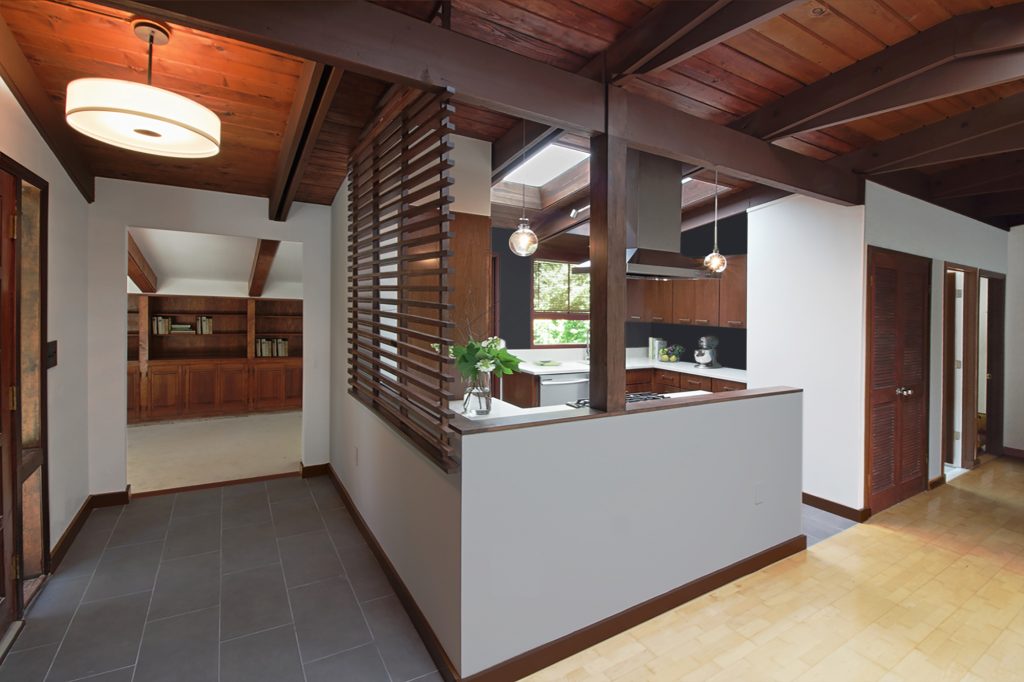 Interior view showing new entry, screen wall and open kitchen