Fluid Modern: Infusing light
This project provided a chance to improve a lovely two-story mid-century home. The first effort focused on providing a vibrant yet restrained, contemporary renovation to what was formerly a dark and compact kitchen. The new design features a clean, fresh aesthetic that celebrates modern design and an openness to the outdoor space.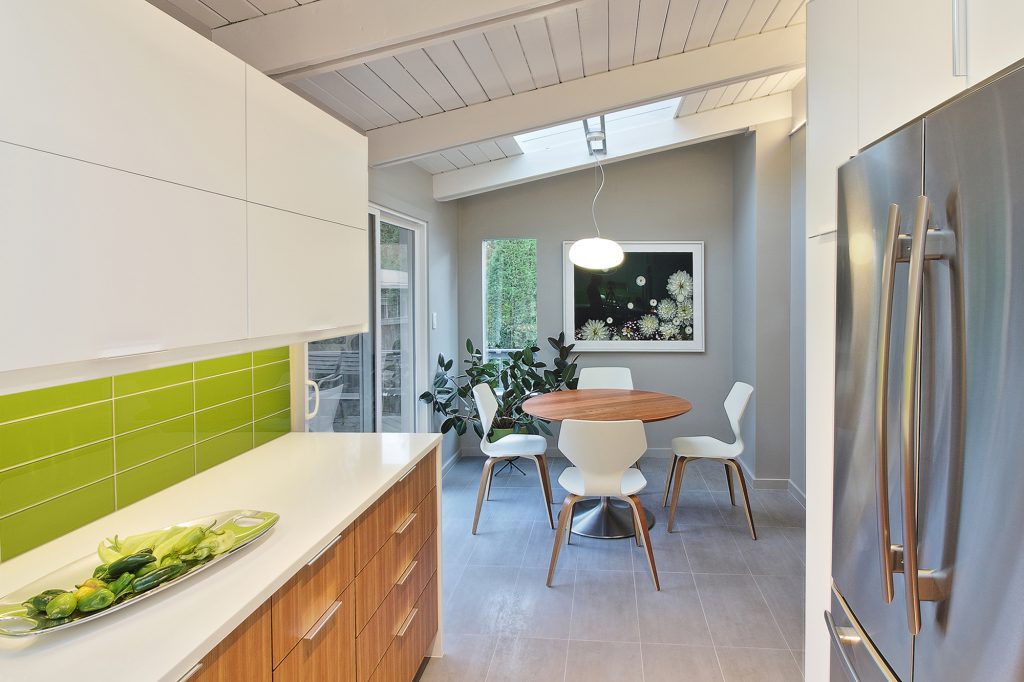 View towards new window and table area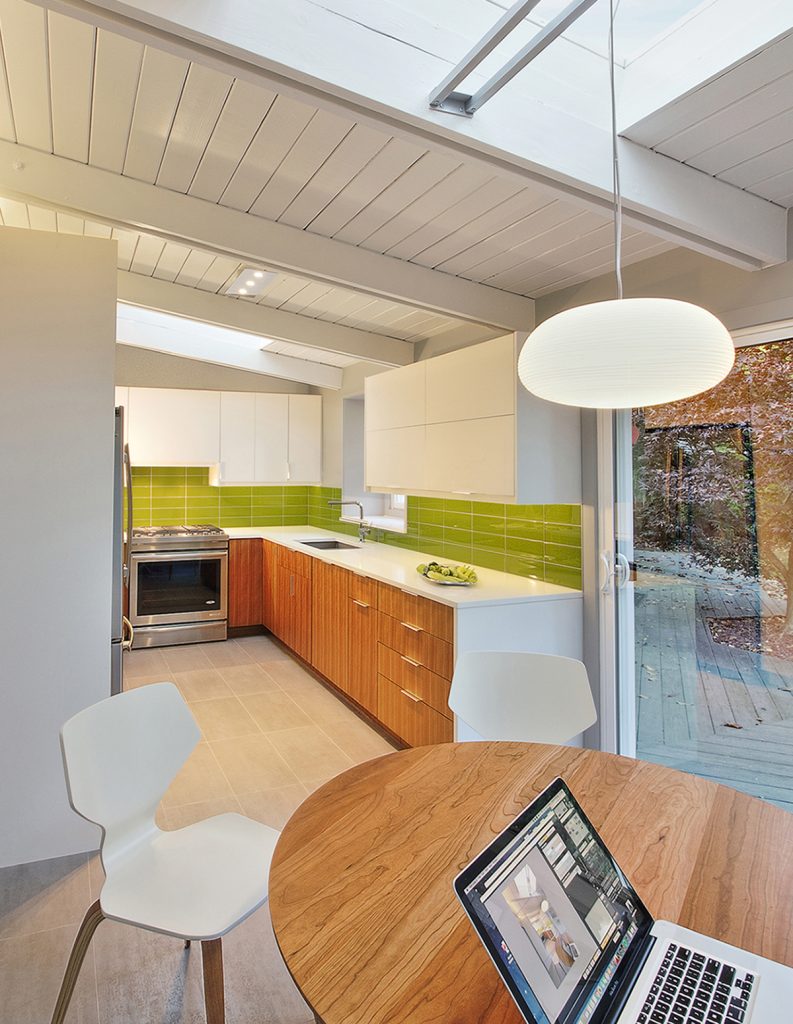 View towards U shape configuration at sink
The second part of the project required replacement of an existing stair connecting the two levels of the home. The original stair was built of heavy rough framing and the client requested a more finessed, sculptural approach. The results are warm, cascading oak treads, ribbon oak handrail and concrete panel rails — each fabricated from a common material but assembled in a manor that renders it entirely uncommon.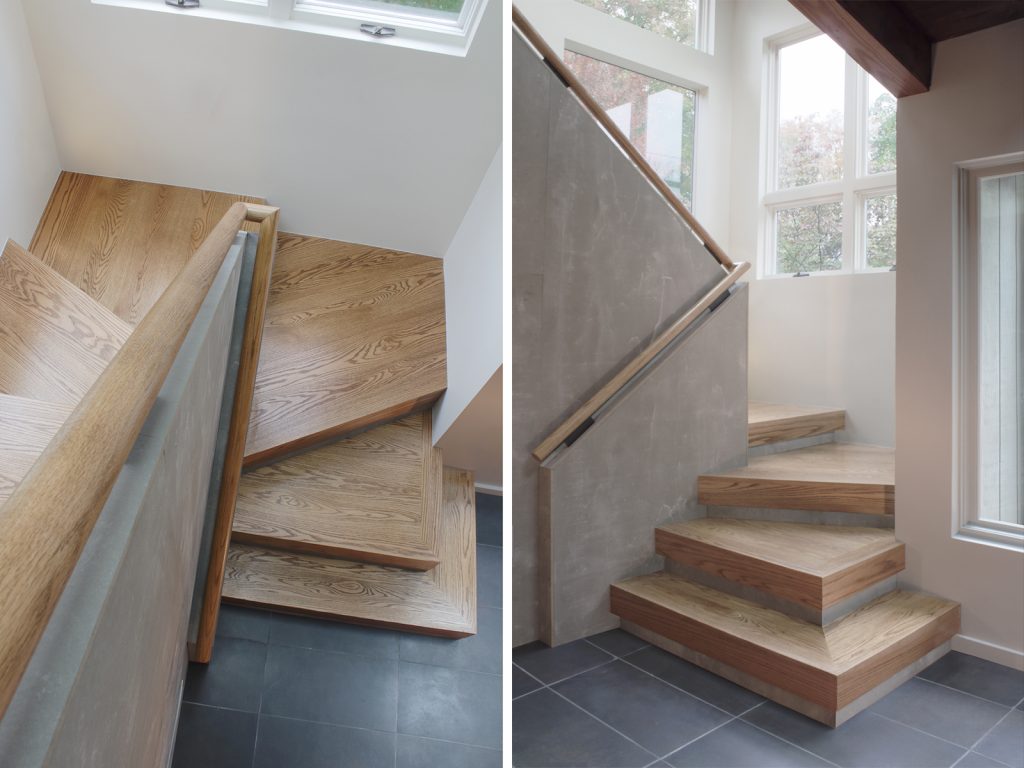 View of new main stair from top and bottom landings